---
Featured Links:
A career on the horizon

Yesterday a manga fan, tomorrow a Japan pro.

Incredible richness of Japanese culture

Immerse yourself in a colourful world characterized by tradition and modernity.
---
Japanese - the language of the Far East
Japanese is the native language of over 120 million people. Many Japanese companies are among the market leaders in their respective business fields. Japan is the fourth largest economic power in the world. In addition, the economic importance of Asia is increasingly on the rise, which is why interest in Japan is also growing.
Companies with economic links to Japan are increasingly looking for employees with a good knowledge of Japanese. Along with language skills, a solid knowledge of Japanese culture, mentality and history is expected. At the GPB College, we do more than just teach the language. Japanese culture is also lived here.
The language can also be extremely useful outside of Japan. After all, Japanese popular culture is favoured everywhere and is exported worldwide.
The change between symbol systems, the melodious tone and use of sounds, the display of different levels of politeness - all these are possibilities of expression that other languages do not offer in this way and are one of the reasons why this unique language is so popular.
You can learn Japanese with us as an optional subject in various foreign language courses.
Almost done... just quickly change the language: The instruction language of our training courses is German, therefore you will find all start dates and course contents only in the German version of the website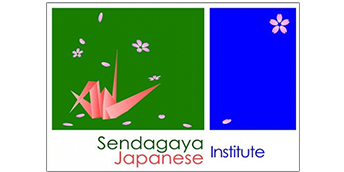 We collaborate with the Sendagaya Japanese Institute in Tokyo. Our students have the opportunity to travel to Japan to improve their language skills or to experience the culture first hand. All information about the trip and the costs can be obtained from the student advisory service or directly from the the language department.